Affordable Christmas Store
Christmas should be a day filled with joy, security, and celebration!
For some, Christmas can be painful, lonely, and triggering.
Will you step into the gap with us?
Affordable Christmas Store
Saturday, December 14th, 10:00am – 2:00pm
436 W. Commonwealth Ave, Fullerton CA 92832
Difficult Christmas' are a reality for many of those that we serve. Christmas gifts and experiences are expensive and often times the last thing on their priority list. For some individuals and/or families, one's lack of ability to provide gifts for those they love causes shame and the lying whispers of their perceived worthlessness intensifies.
Will you step into the gap with us at this year's "Affordable Christmas Store"? We collect *NEW* gifts for a Christmas "store". Here our program participants can "shop" for gifts for their loved ones in a way that provides pride and dignity. 100% of the proceeds will go back to our programs that are supporting the participants of this event. We invite you to help us make this happen!
Our store will be open Saturday, December 14th, from 10am – 2pm and will be available to all individuals within OC United's initiatives: aged-out foster youth, fostering families, individuals who are homeless, domestic violence victims, and families from at-risk neighborhoods.
GIFT IDEAS
We are looking for gifts that are brand new, un-used, and $20+. With your help, we can provide Christmas for 300 people in our programs!
For Children – Legos, baby dolls, trains, board games, NERF-guns, transformers, etc.
For Teenagers – portable speakers, FujiFilm Instax Cameras, make-up, headphones, hydro flasks, etc.
For Adults – Kitchenware, purses, scarves, perfume/cologne, workout equipment, wallets, belts, etc.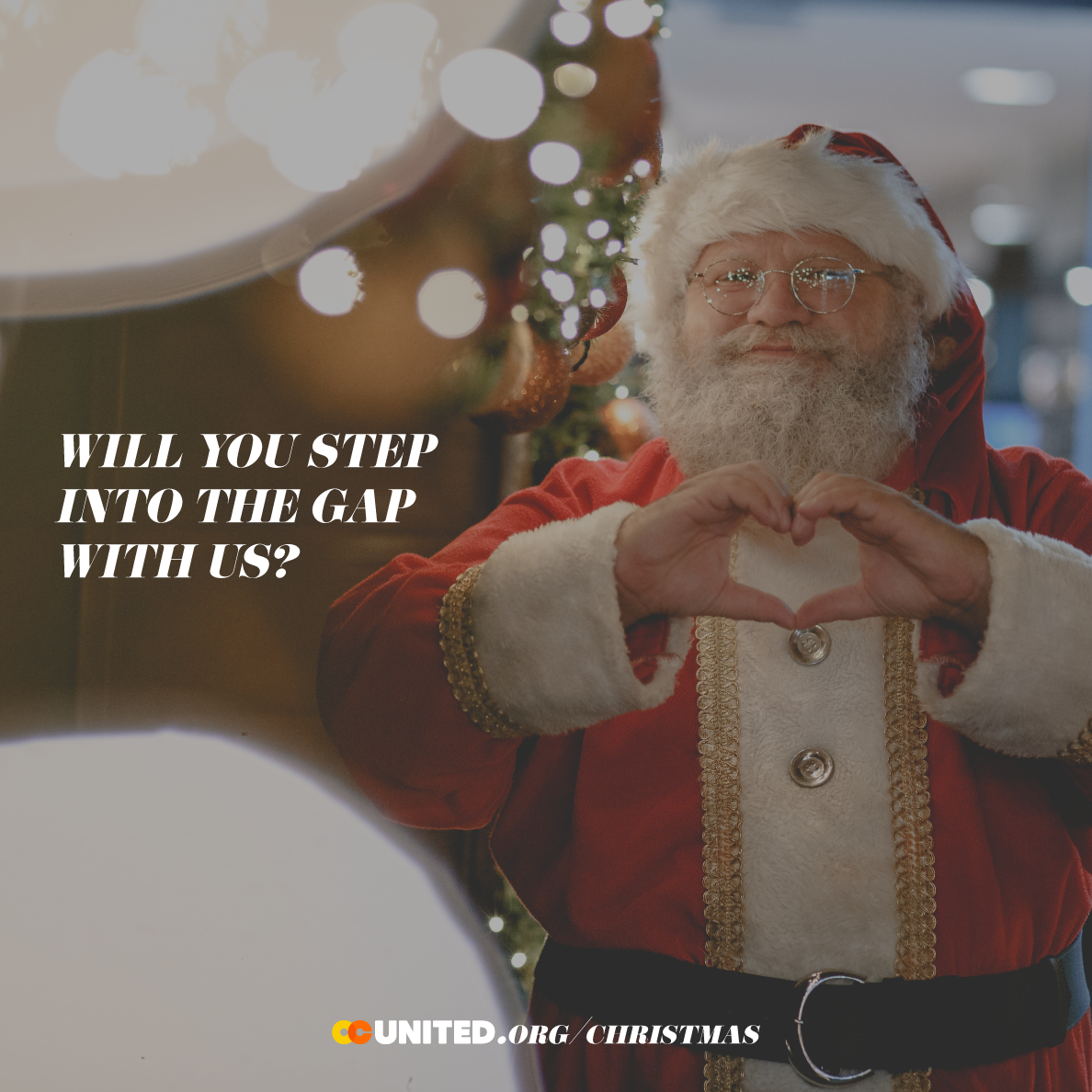 DROP OFF ITEMS
You can drop off items at our office between 9am – 5pm (Mon – Fri) at the OC United office and / or schedule an appointment with Shelby Bell.
If you have any questions, are interested in donating an item, or wanting to help with the event itself by organizing, wrapping, and selling gifts, please email Shelby at shelbyb@ocunited.org.
OC United Tax ID #: 46-3761517