Sept 23-24th, 2022
See, Hear, & Meet the Need
This 2-day conference empowers community members from all walks of life with the education and tools to meet the complex needs of trauma.
Learn more about the impacts of trauma through an informative and interactive day of training with education, resources, and tools that will equip you and your environment to serve the most vulnerable among us.
This event will supercharge you and your staff, ministry teams, and caregivers with both the knowledge, resources, and tools as you serve!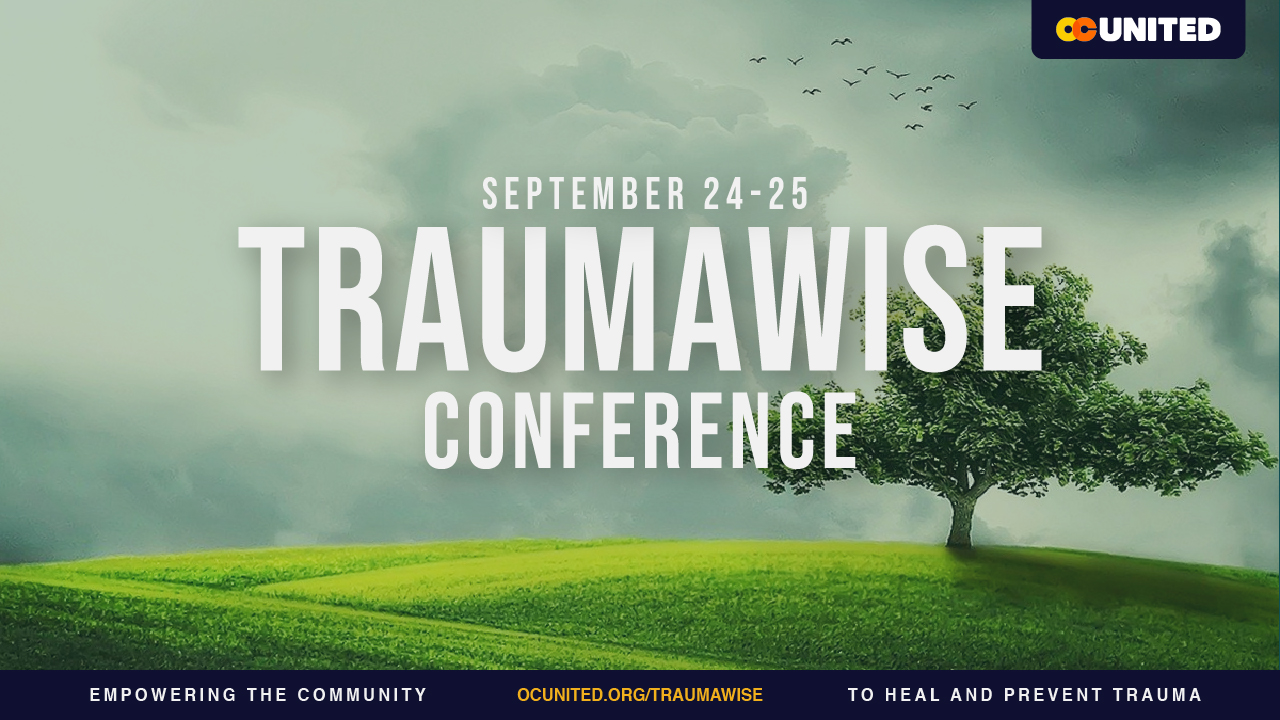 Location & Date
Fullerton Community Center
340 West Commonwealth Avenue, Fullerton, CA
Friday & Saturday, September 24th-25th
*lunch provided on Main Conference Day*
Virtual Conference Option
We are monitoring public health recommendations regarding COVID-19 and have planned to have a virtual option available. We are ready to move the conference fully virtual if the need arises. Email traumawise@ocunited.org if you have any questions.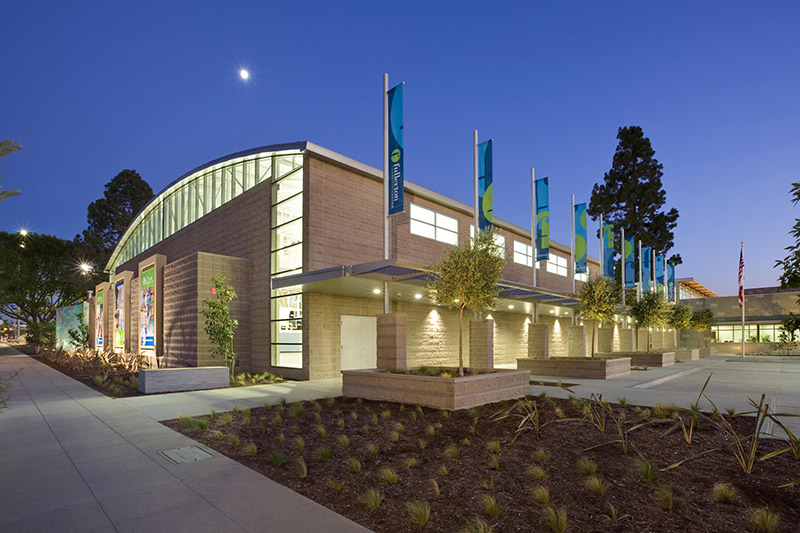 CHANGE THE STORY
WHAT TO EXPECT
The day will include main sessions, community connections, and actual next steps right at the conference that will provide opportunities to experience the most effective and impactful ways to combat and overcome the harm of trauma and adverse childhood experiences.
Conference materials (including some surprises!) and a screening of the film RESILIENCE are included with your registration.
Main Conference fees include a boxed lunch.
All registrations include snacks and drinks.
FAQs
Are CEUs offered for this event?
We are unable to offer CEUs for this event, but all participants will receive a Certificate of Completion for the sessions that they attend.
What if the in-person event is cancelled due to public health issues?
We will be hosting a virtual version of the conference, so in the event that the in-person event is cancelled, we will transition all registration to the virtual event.
Will you provide childcare?
Unfortunately, we are unable to provide childcare for this event.
What if I am unable to afford the ticket to the conference and/or pre-conference?
Please email TraumaWise@ocunited.org to request scholarship information.

What is the youngest age that should attend the conference?
We are happy to include participants over the ages of 16. The content of the conference includes the themes of trauma, abuse, neglect, and mental health, which may not be appropriate for minors. Parents should use their discretion when purchasing tickets for 16-17 year old and make a judgement based on the developmental level of their child.

Topics & Sessions
TBRI® Introduction & Overview – Trust-Based Relational Intervention
"TraumaWise 101" – The Neuroscience of TraumaWise
"Building the TraumaWise Community" – How do we implement TraumaWise care?
RESILIENCE Screening – Resilience is a new documentary that delves into the science of Adverse Childhood Experiences (ACEs) and a new movement to treat and prevent toxic stress.
Community Panel – Best Practices in removing barriers and creating felt safety
"Entering into the community work of TraumaWise" – Community work orientation, organizational partners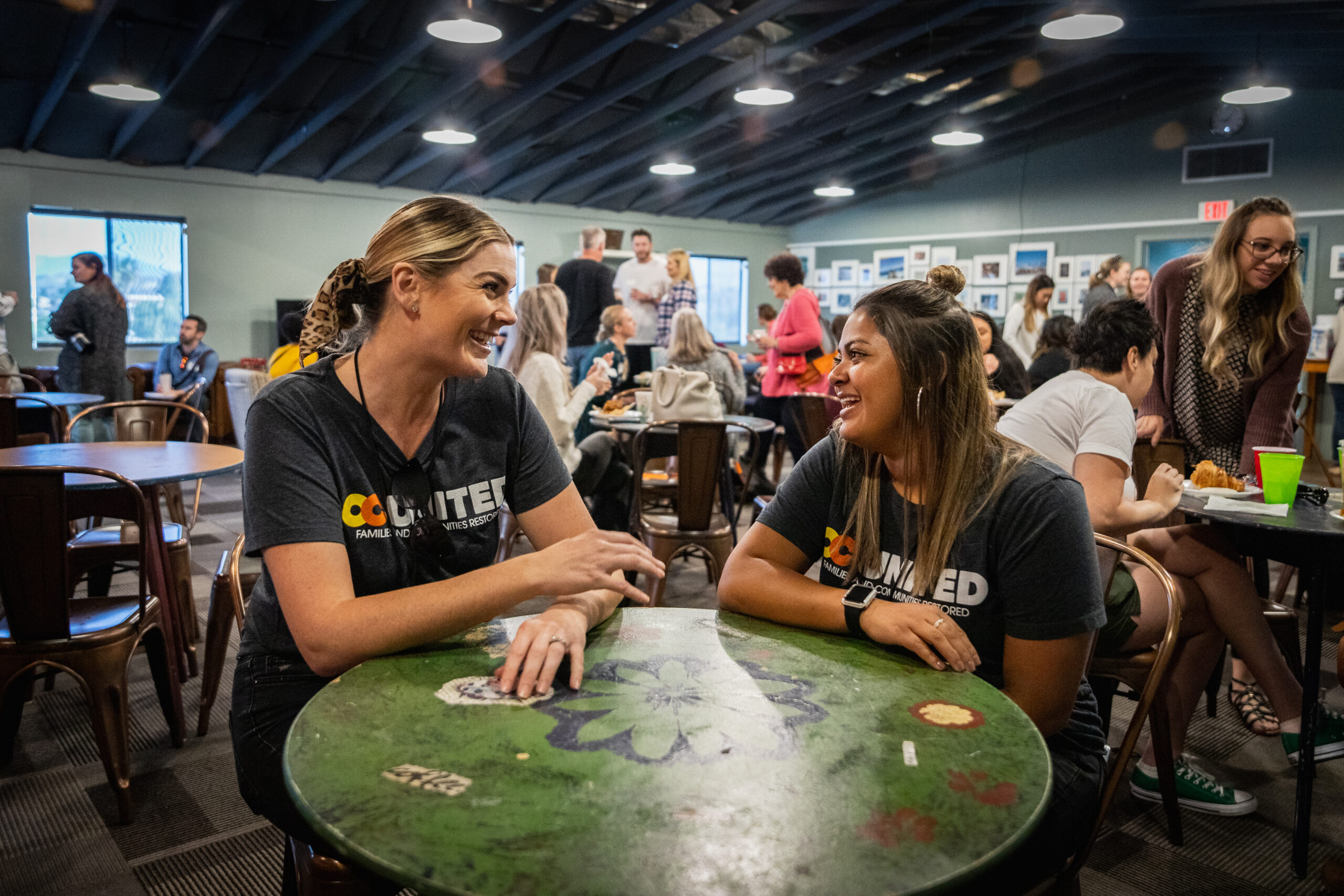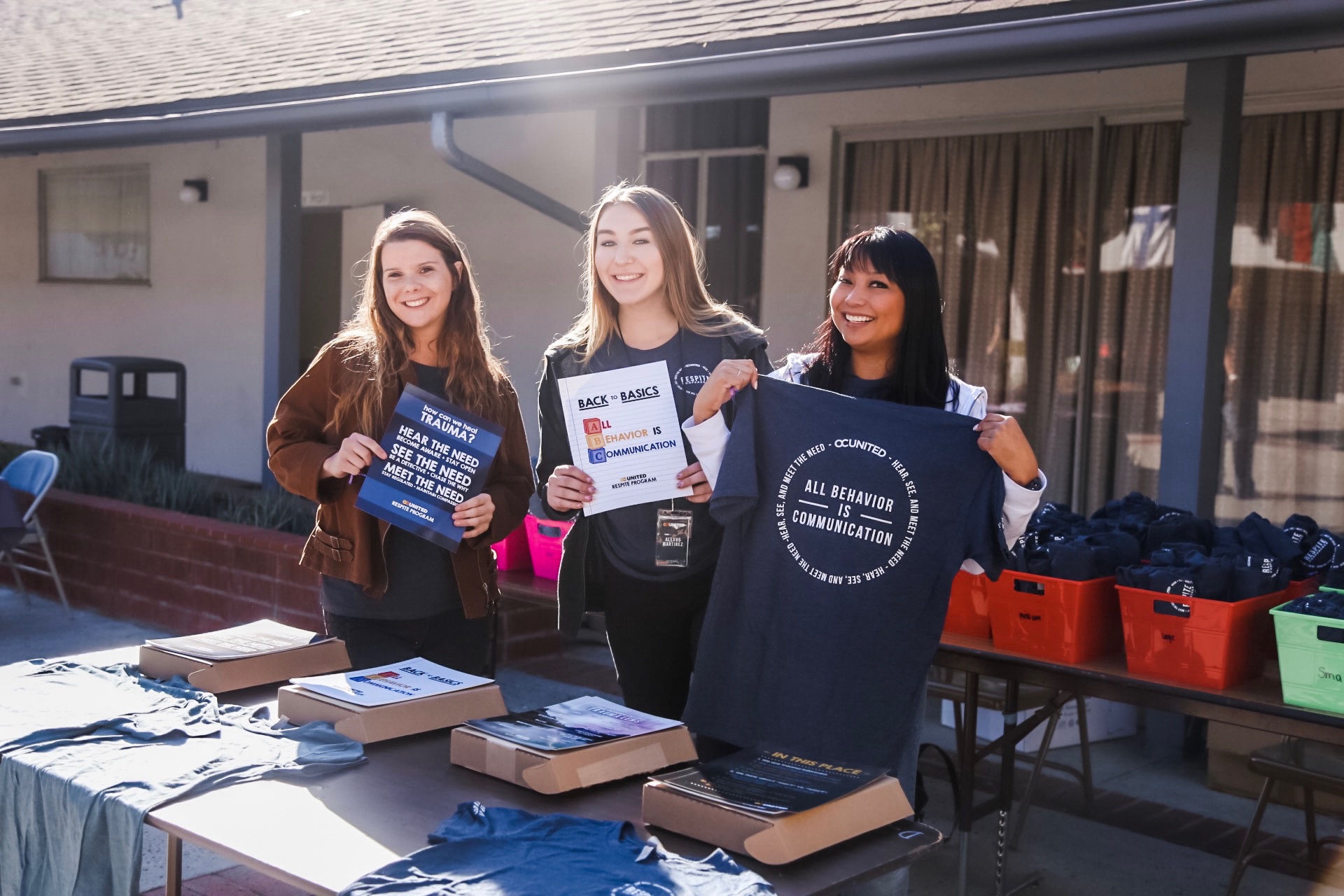 Conference Schedule
Pre-Conference
Friday, September 24th
Two distinct opportunities for this year's Pre-Conference event!
Opportunity 1 – Day Session
TBRI® Intro & Overview (Half-Day)
from 9:00am-5:00pm
This eight-hour pre-conference event offers in-depth training for caregivers (Foster/Adoptive/Kinship Parents, Ministry workers, Teachers, Social Workers, Childcare providers, and anyone who intersects with Children from Hard Places) of children with trauma-based behavioral issues.
The training will introduce caregivers to the research and methods developed by Dr. Karyn Purvis and her colleague Dr. David Cross, the founders of the Institute of Child Development at Texas Christian University. Participants will learn how to use Trust-Based Relational Intervention ® (TBRI) through problem-solving scenarios to develop practical skills to build a stronger caregiver-child connection, which leads to better behavior. Taught by OC United TBRI Practitioners!
Tickets
Individual Tickets – $15
Foster/Adoptive/Kinship Parent Tickets – FREE with discount code (please contact the TraumaWise Registration team at OCURegistration@ocunited.org for code)
Ticket prices include admission to Friday, September 24th pre-conference morning session, materials, and entry for raffle items.
---
Opportunity 2 – Evening Session
"TraumaWise 101" (Half-Day)
from 6:00pm to 9:00pm
If you haven't attended any of our previous Trauma-Informed Environment Workshops or RESPITE Conferences, get caught up with our introduction to the basics of trauma-informed care.
Topics include:
Understanding ACEs (Adverse Childhood Experiences) and the role of resilience
An overview of TBRI® (Trust-Based Relational Interventions)
Practical Tools for your specific environment
Details
Tickets
Individual Tickets – $10
Ticket prices include admission to Friday, September 24th pre-conference evening session, materials, and entry for raffle items.
Main Conference
Saturday, September 25th
Building, Implementing, and Entering into TraumaWise Care
3 sections between 9:00am-6:00pm
This 9-hour main-conference event builds upon established TraumaWise education. It offers practical next steps for the "trauma-woke" to analyze their current environments, implement healing practices, and to join the work of other groups in the community doing the same.
Morning Session (9:00am-12:00pm)
"How do we implement trauma-wise care?"
Afternoon Session (12:30pm-2:00pm)
RESILIENCE Screening + Community Panel
Evening Session (2:00pm-6:00pm)
"Entering into the Traumawise Community Work" – Connection, Orientation, Volunteer Opportunities
Tickets
Individual Tickets – $50
Early Bird Tickets Available 30% off through 8/16/21 – USE CODE "CHANGETHESTORY"
Main Conference Pass Includes:
Registration for the TraumaWise Main Conference (Sat 9/25).
TraumaWise T-Shirt
TraumaWise Conference Materials
Lunch on Saturday 9/25 Main Conference
Snacks on Saturday 9/25 Main Conference
Please Note:
We never want money to be a barrier to TraumaWise education. Scholarship opportunities are available by emailing traumawise@ocunited.org.