Bridge to Racial Unity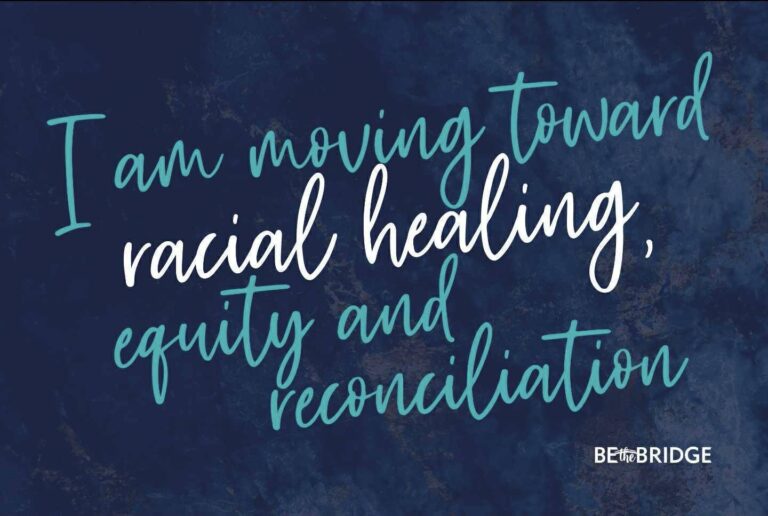 Do you have the heart to help heal the racial division in our country? Do you desire to work toward racial unity, but don't know where to start? Have you ever wondered what the Bible might have to say about racial reconciliation?
We invite you to join a Bridge to Racial Unity group
A BTRU group is a diverse group of 3-12 people working through a 9-session study on the key steps in the racial reconciliation process – Awareness, Acknowledgement and Lament, Guilt and Shame, Confession, Forgiveness, Repentance, Reparation, Restoration, and Reproduction.
Each session involves studying a passage of Scripture, reading background information, sharing personal experiences (and listening to those of others), and prayer. Between sessions, group members are expected to complete educational and experiential homework assignments.
Participants will download their personalized copy of the BTRU discussion guide at: https://bethebridge.myshopify.com/products/the-bridge-to-racial-unity-discussion-guide-2-0 (Cost is $15; please contact us if you require sponsorship).
In-person groups are currently on HIATUS – please consider the following opportunities in the meantime:
White Bridge-Builders
Option 1 – BTB101 – for White Bridge-Builders – free guide located at: https://www.tfaforms.com/4830904
Option 2 – Be The Bridge 101 – Foundational Principles for White Bridge-Builders Learning Group
The process of engaging important internal work that white people need to do. When white people don't understand some of the basic tenets of whiteness, it's hard to fully engage in the work of racial reconciliation.
Purchase and download the guide at (https://bethebridge.myshopify.com/products/be-the-bridge-101-foundational-principles-every-white-bridge-builder-needs-to-understand-pdf-dowload)
We will be meeting in two locations (Pick one):
Option 3 – Healthy Next Steps for White Bridge-Builders Webinar
BIPOC Bridge-Builders
Option 1 – A Discussion of Self-Care, Lament, and Trauma for POC Webinar
If you are interested in joining us…
Please sign up below and select the general times of the week that you would be able to attend. Class sessions will be scheduled based on ability and when appropriate to meet in-person.