About SOLFul
SOLFul provides educationally at-risk elementary students (1st-6th grade) with academic and creative activities to help close the learning gap during the summer.
SOLFul is a program created by a non-profit called Solidarity in Fullerton, CA. We have the privilege of running SOLful at Valencia Park Elementary School during the summer to complement our United Kids After-School Program which occurs throughout the school year!
SOLFul 2018
June 18th – July 12th
Monday thru Thursday from 9:00am-12:30pm
---
---
Register your student(s)
---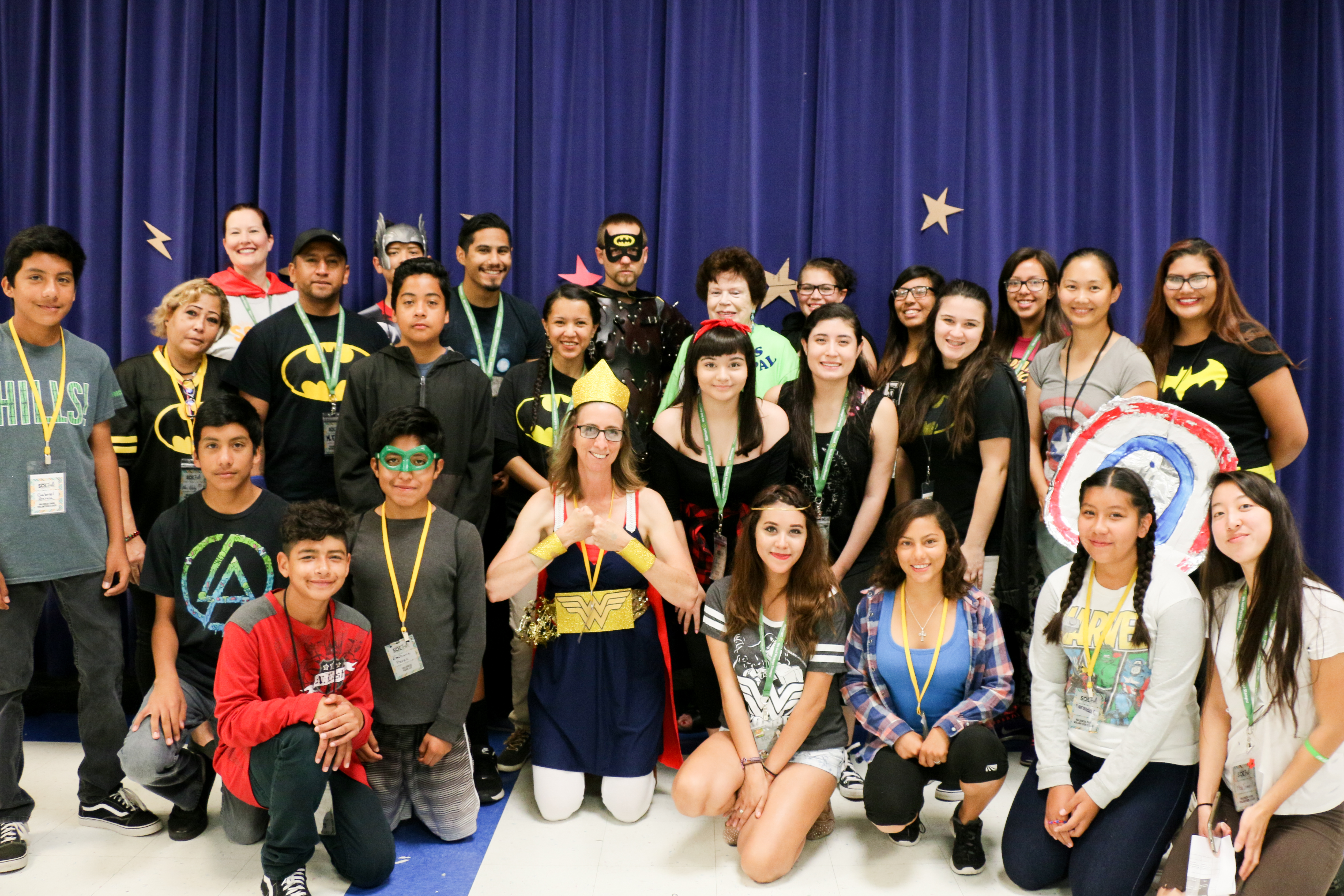 Volunteer
Opportunities:
Small Group Lead
Academic Tutor / Helper
Art Instructor / Helper
Technology Lab Instructor / Helper
Science Project Instructor / Helper
Character Development Coach
Recreation / Sports Leads
Special Speakers & Artists.
Commitment
June 18th – July 12th
Volunteers are asked to serve Monday thru Thursday from 8:00am-1:00pm (a minimum of 1 day / week)
Requirements
Attend Volunteer Orientation

Dates TBD
Online Orientation Course Available

Complete a background check via Verified Volunteers / The Advocates
Email donnaw@ocunited.org for more information!
---
---
Leadership Opportunities for High Schoolers
The leadership cohort is an opportunity to develop valuable experience as you help make Summer of Love Fullerton (SOLFul) 2018 a success. Take the opportunity to deepen existing friendships and make new ones with other High School aged youth who participate in SOLFul. They will be responsible to help lead elementary students (1st-6th grade) in classroom activities, plan and prepare lesson plans, and work alongside and learn from other SOLFul leaders in leadership development classes.
---
---